India before 1991: Stories of life under the License Raj
1991 is known as a watershed year for India—signaled by a systemic shift to a more open economy with greater reliance upon markets, a larger role for the private sector including of foreign investment, and a restructuring of the role of government.
The post-reform changes have been witnessed across all spheres of our society--economic, social, cultural and political--that have been highlighted through several case studies and macroeconomic research. However, how was life before 1991 and how did these reforms impact the lives of ordinary citizens? This is poorly understood today, especially among the youth, who often take for granted the difficult lessons we learnt during the 'License-Permit-Quota Raj'.  It is crucial that we educate our future leaders on the significance of these reforms in their lives.
What do we want to do?
Almost half of India is born after 1991 economic reforms. To make sure that they understand the lessons of history, at the 25th anniversary of the reforms, Centre for Civil Society aims to bring to light human interest stories from across the country highlighting the life under the license raj as well as the crucial role that liberalization played in improving the lives of our people. The reforms were proof of the acceptance of the value of economic freedom, whose importance we need to continue to advocate. This research will provide a greater understanding of the long-term impact of liberal policy reforms as well as the value that open markets have and continue to bring into our lives in contemporary times.
How do we want to do this?
Crowd source stories in the form of short videos (3-5 min), audio messages, photo essays and articles from individuals representing all sections of society through the online platform www.indiabefore91.in, in-house research, partnerships with professional and civil society associations. This portal will also be a repository of stories of the life before and after 1991 reforms.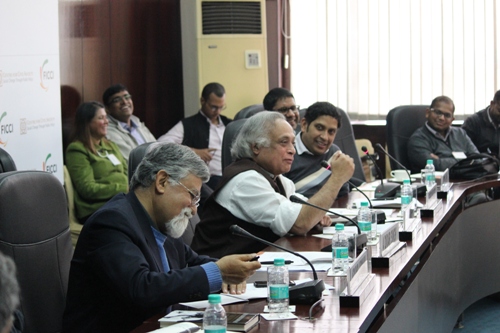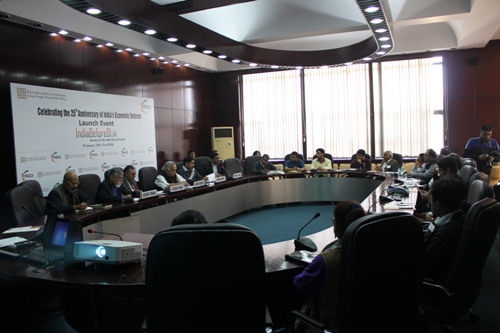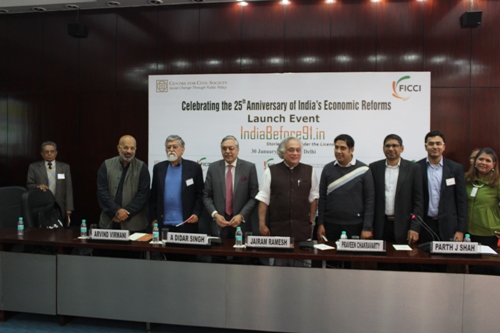 To see more photographs of IndiaBefore91.in launch event, click here.