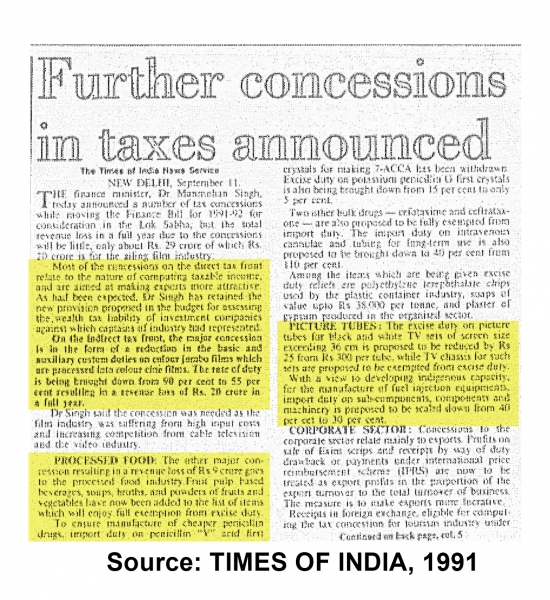 Most of the concessions on the direct tax front relate to the nature of comparing taxable income, and are aimed at making experts more attractive. As had been expected, Dr Singh has retained the new provision proposed in the budget for assessing the wealth tax liability of investment companies against which captains of industry had represented.
On the indirect tax front, the major concession is in the form of a reduction in the basic and auxiliary custom duties on colour jumbo films which are processed colour cine films. The rate of duty is being brought down from 90 per cent to 55 per cent resulting in a revenue loss of Rs. 20 crore in a full year.
PROCESSED FOOD: The other major concession resulting in a revenue loss of Rs. 9 crore goes to the processed food industry. Fruit pulp based beverages, soups, broths and powders of fruits and vegetables have now been added to the list of items which will enjoy full exemption from excise duty.
PICTURE TUBES: The excise duty on picture tubes for black and white TV sets of screen size exceeding 36cm is proposed to be reduced by Rs. 25 from Rs. 300 per tube, while TV chassis for such sets are proposed to be exempted from excise duty.
With a view to developing indigenous capacity for the manufacture of fuel injection equipments, import duty on sub-components, components and machinery is proposed to be scaled down from 40 per cent to 30 per cent.