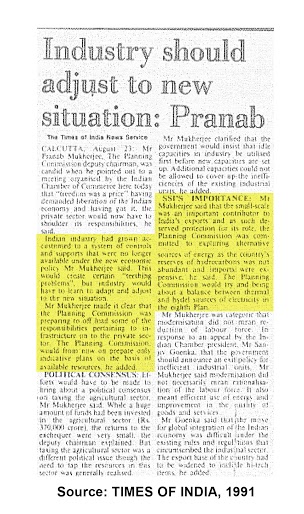 Indian industry had grown accustomed to a system of controls and supports that were no longer available under the new economic policy .Mr.Mukherjee said that this would create certain "seething problems" but industry would have to learn to adapt and adjust to the new situation.
Mr.Mukherjee made it clear that the Planning Commission was preparing to offload some of the responsibilities of the pertaining to infrastructure onto the private sector. The Planning Commission would now on prepare only indicative plans on the basis of available resources,he added.
Mr.Mukherjee said that the small scale was an important contributor to India's exports and as such deserved protection for its role. The Planning Commission was committed to exploring alternative sources of energy as the country's reserves of hydrocarbons was not abundant and imports were expensive,he said.
The Planning Commission would try and bring about a balance between thermal and hydel sources of electricity in the Eighth Plan.