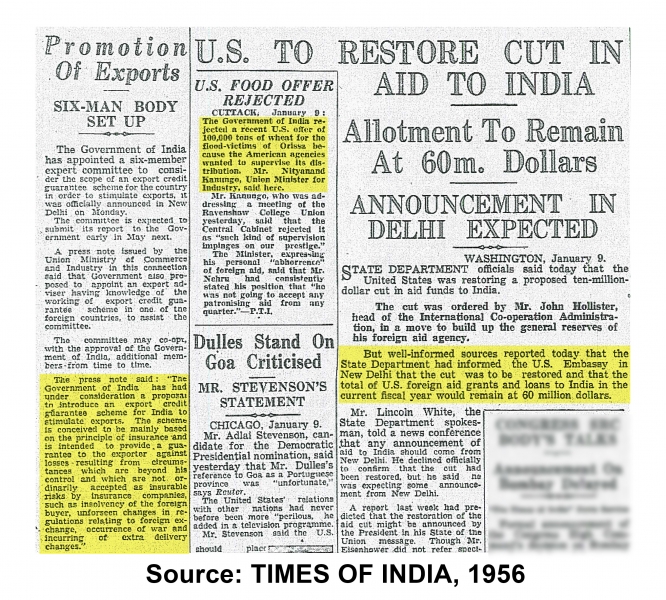 Promotion of Experts
The press note said: 'The Government of India has had under consideration a proposal to introduce an export credit guarantee scheme for India to stimulate exports. The scheme is conceived to be mainly based on the principle of insurance and is intended to provide a guarantee to the exporter against losses resulting from circumstances which are beyond his control and which are not ordinarily accepted as insurable risks by insurance companies, such as insolvency of the foreign buyer, unforseen changes in regulations relating to foreign exchange, occurence of war and incurring, of extra delivery changes."
U.S. Food Offer Rejected
The Government of India rejected a recent U.S. offer of 100,000 tons of wheat for the flood-victims of Orissa because the American agencies wanted to supervise it's distributin. Mr. Nityanand Kanungo, Union Minister for Industry, said here. 
U.S. to Restore Cut in Aid to India
Well-informed sources reported today that the State Department had informed the U.S. Embassy in New Delhi hat the cut was to be restored and that the total of U.S. foreign aid grants and loans to India in the current fiscal year would remain at 60 million dollars.