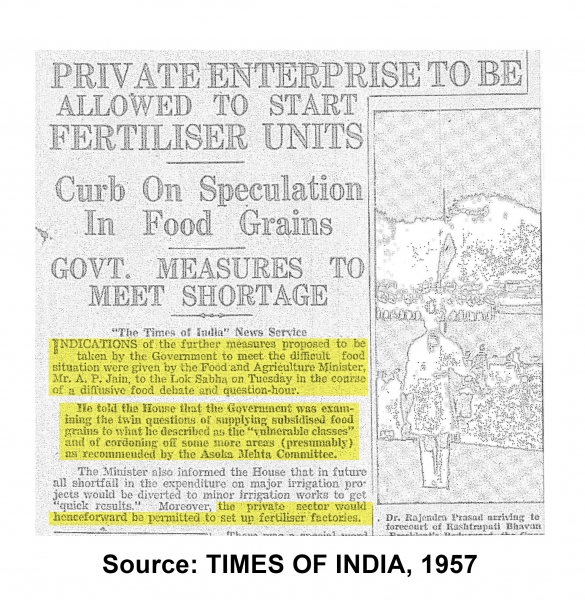 INDICATIONS of the further measures proposed to be taken by the Government to meet the difficult food situation were given by the Food and Agriculture Minister, Mr. A. P. Jain, to the Lok Sabha on Tuesday in the course of a diffusive food debate and question-hour.
He told the House that the Government was examining the twin questions of supplying subsidised food grains to what he described as the "vulnerable classes" and of cordoning off some more areas (presumably) as recommended by the Asoka Mehta Committee.
..the private sector would henceforward be permitted to set up fertiliser factories.