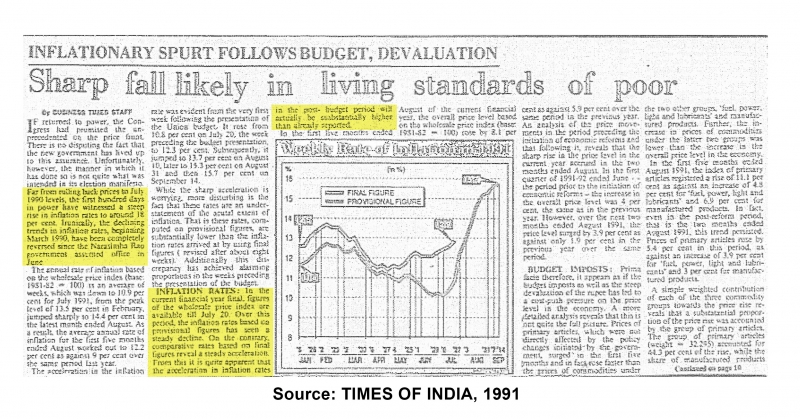 Far from rolling back prices to July 1990 levels, the first hundred days in power have witnessed a steep rise in inflation rates to around 18 per cent. Ironically, the declining trends in inflation rates, beginning March 1990, have been completely reversed since the Narsimha Rao government assumed office in June.
The annual rate of inflation based on the wholesale price index (base: 1981-82=100) is an average of weeks, which was down to 10.9 per cent for July 1991, from the peak level of 13.5 per cent in February, jumped sharply to 14.4 percent in the latest month ended August. As a result, the average annual rate of inflation for the last five months ended August worked out to 17.2 per cent as against 9 per cent over the same period last year.
INFLATION RATES: In the current financial year final figures of the wholesale price index are available till July 20. Over this period, the inflation rates based on provisional figures has seen a steady decline. On the contrary, comparative rates based on final figures reveal a steady acceleration. From this it is apparent that the acceleration in the post-budget period will actually be substantially higher than already reported.