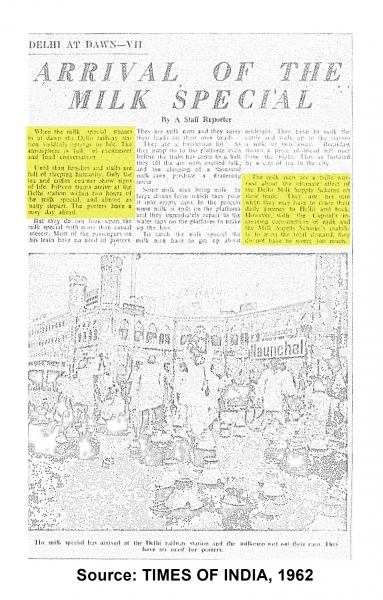 When the milk special steams in at dawn, the Delhi railway station suddenly springs to life. The atmosphere is full if excitement and loud conversations.
Until the benches and the stalls are full of sleeping humanity, only the tea and coffee counter show signs of life. Fifteen trains arrive at the Delhi station within two hours of the milk special and almost as many depart. The process have a busy day ahead.
The milk men are a little worried about the opposite effect of the Delhi Milk Supply Scheme on their trade. They are not sure when they may have to cease their daily journey to Delhi and back. However, with the Capital's increasing consumption of milk and the Milk Supply Scheme's inability to meet the total demand, they do not have to worry too much.