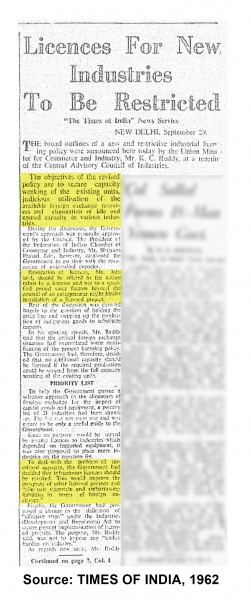 The objectives of the revised policy are to secure capacity working of the existing units, judicious utilisation of the available foreign exchange resources and elimination of idle and unused capacity in various industries.
Revocation of licences, Mr. Jain said, should be related to the action taken by a licence and not a specified period since factors beyond the control of an entrepreneur might hinder installation of a licensed project.
To deal with the problem of unutilised capacity, the Government had decided that infructuous licences should be revoked. This would improve the prospects of prior licensed projects and "eliminate uncertain and embarrassing liabilities in terms of foreign exchange".