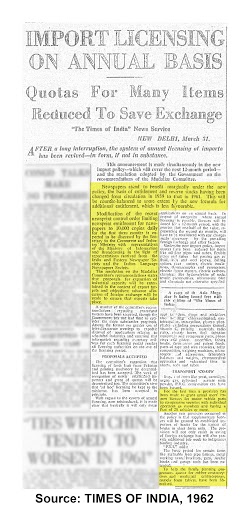 Newspaper stand to benefit marginally under the new policy,the basis of entitlement and reserve stocks having been changed from circulation in 1959 to that in 1961.This will be counter balanced to some extent by the new formula for additional entitlement,which is less favourable.
Modification of the recent newspaper control order limiting newsprint entitlement for newspapers to 10,000 copies daily for the first three months is expected to be discussed by the Secretary to the Commerce and Indian Ministry with representatives received from the India and Eastern Newspaper Society and the Indian Language Newspapers society.
The resolution on the Mudaliar Committee's recommendations states that proposals for expansion of industrial capacity will be entertained in the context of export targets and objectives:advance allocation of foreign exchange will be made to ensure that exports take place.