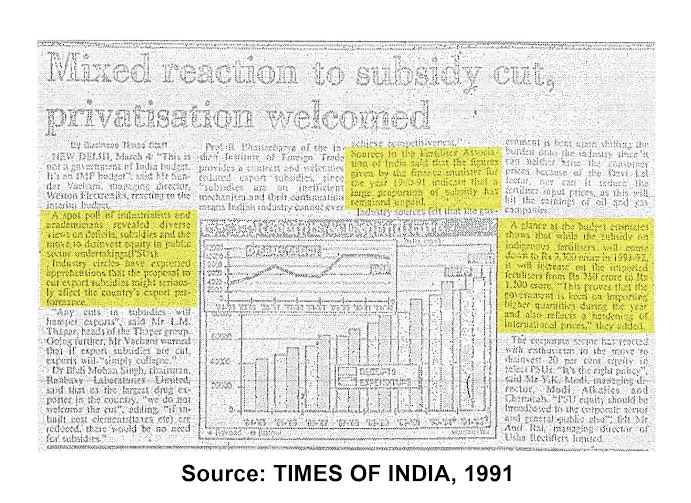 A spot poll of industrialists and academicians revealed diverse views on deficits,subsidies and the move to disinvest equity in Public sector undertakings(PSUs).
Industry circles have expressed apprehensions that the proposals to cut export subsidies might seriously affect the country's export performance.
Sources in the Fertilizers Association of India said that the figures given by the finance minister for the year 1990-91 indicate that a large proportion of subsidy has remained unpaid.
A glance at the budget estimates shows that while the subsidy on indigenous fertilizers will come down to Rs. 3,300 crore in 1991-92,it will increase on the imported fertilizers from Rs. 250 crore to Rs.1,200 crore."This proves that the government is keen on importing higher quantities during the year and also reflects a hardening of international prices."They added.