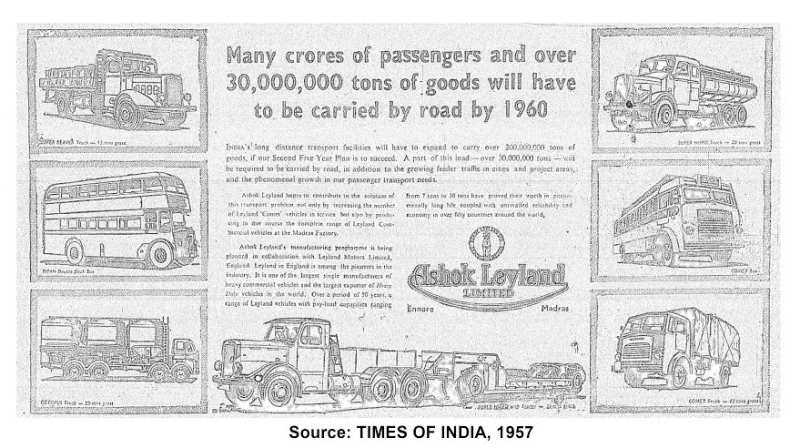 INDIA's long distance transport facilities will have to expand to carry over 200,000,000 tons of goods,if our Second Fiver Year Plan is to succeed.A part of this load-over 30,000,000 tons-will be required to be carried by road,in addition to the growing feeder traffic in cities and project areas, and the phenomenal growth in our passenger transport needs.
Ashok Leyland hopes to contribute to the solution of this transport problem not only by increasing the number of Leyland 'Comets' vehicles in services but also by producing in due course the complete range of Leyland Commercial vehicles at the Madras Factory.
Ashok Leyland's manufacturing programme is being planned in collaboration with Leyland Motors limited,England.Leyland in England is among the pioneers in the industry.It is one of the largest single manufacturers of heavy commercial vehicles and the largest exporter of Heavy duty vehicles in the world.Over a period of 50 years,a range of Leyland vehicles with pay-load capacities ranging from 7 tons to 30 tons have proved their worth in phenomenally long life coupled with unrivalled reliability and economy in over 50 countries around the world.