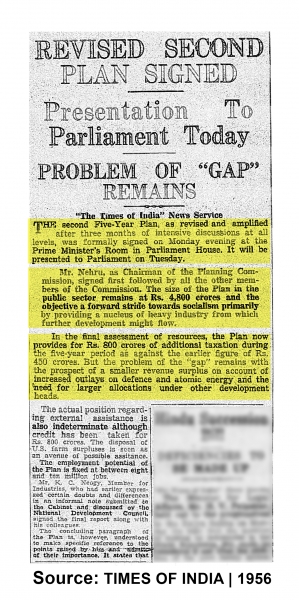 The second Five-Year Plan, as revised and amplified after three months of intensive discussions at all levels, was formally signed on Monday evening at the Prime Minister's Room in the Parliament House. It will be presented to the Parliament on Tuesday.
Mr. Nehru, as Chairman of the Planning Commission, signed first followed by all the other members of the commission. The size of the Plan in the public sector remains at Rs. 4,800 crores and the objective of a forward stride towards primarily by providing a nucleus of heavy industry from which further development might flow.
In the final assessment of resources, the Plan now provides for Rs. 800 crores if the additional taxation during the five-year period as against the earlier figure of Rs. 450 crores. But the problem of the "gap" remains with the prospect of a smaller revenue surplus on account of increased outlays on defence and atomic energy and the need for larger allocations under the other development heads.