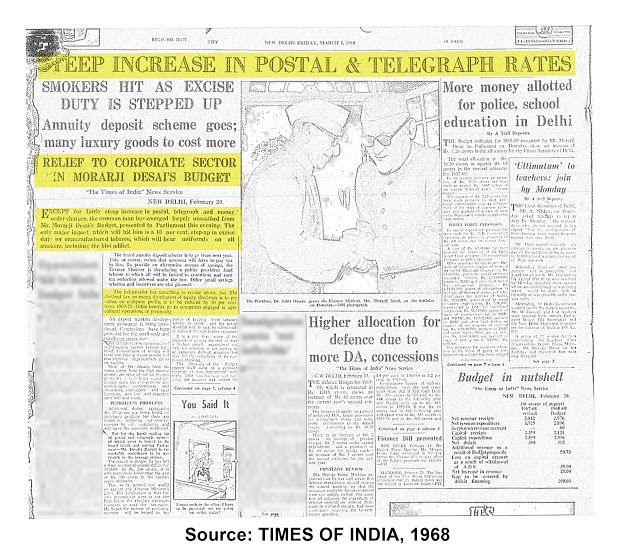 RELIEF TO CORPORATE SECTOR IN MORARJI DESAI'S BUDGET
Except for fairly steep increase in postal,telegraph and money order charges,the common man has emerged largely unscathed from Mr. Morarji Desai's Budget,presented to Parliament this evening.The only major impost which will hit him is a 10 percent step-up in excise on unmanufactured tobacco,which will bear uniformly on all smokers,including the biri addict.
The industrialist has something to rejoice about,too.The divided tax on excess distribution of equity dividends is to go,sertax on company profits is to be reduced by 10 percent from 1969-70,other benefits go to companies engaged in agricultural operations or processing.
An export market development allowance is being introduced. Concessions have been provided for the small-scale and handloom sector.