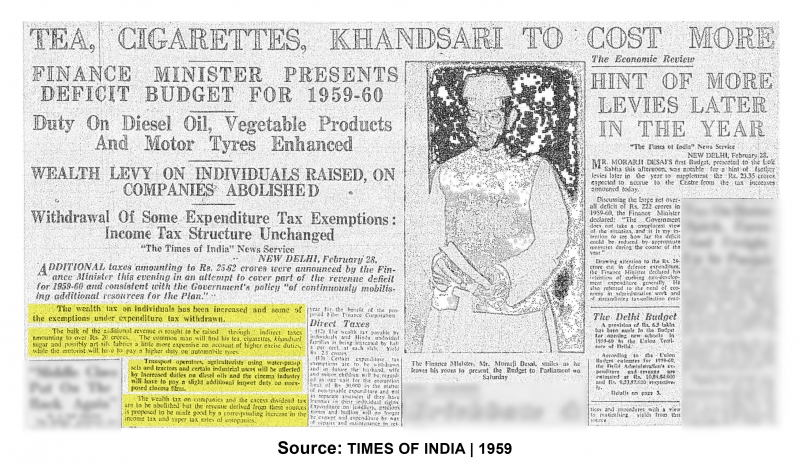 The wealth tax on individuals has been increased and some of the exemptions under expenditure tax withdrawn.
The talk of the additional revenue is sought to be raised through indirect taxes amounting to over Rs. 20 crore. The common man will find his tea, cigarettes, khandsari sugar and possibly art silk fabrics a little more expensive on account of higher excise duties, while the motorist Will have to be a higher duty on automobile tyres.
Transport operators, agriculturists using water pump sets and tractors and certain industrial users will be affected by increased duties on diesel oils and the cinema industry will have to be a slight additional import duty on unexposed cinema films.
The wealth tax on companies and the excess dividend tax are to be abolished but the revenue derived from these sources is proposed to be made good by a corresponding increase in the income tax and super tax rates of companies.